How to Prepare for a Horse Show
You've already put in the time training for your upcoming horse show - so what's next? If you're wondering how to prepare for a horse show, Horse Cents Tack Shop has you (and your horse) covered with helpful horse show preparation tips that will get your horse ready for a show.
Whether you're competing in a hunter/jumper competition or a dressage show, every horse show requires some planning. About a week out from show day, you should start selecting the outfit you'll wear. Be sure your show shirt is clean and free of holes or stains and get it professionally cleaned if need be. Clean and polish the boots you'll wear on show day, and make sure you have the right helmet or hat, depending on your riding style. Keep your clothes in a garment bag and your helmet, hat and boots in their corresponding helmet bag or case.
One Week Before the Show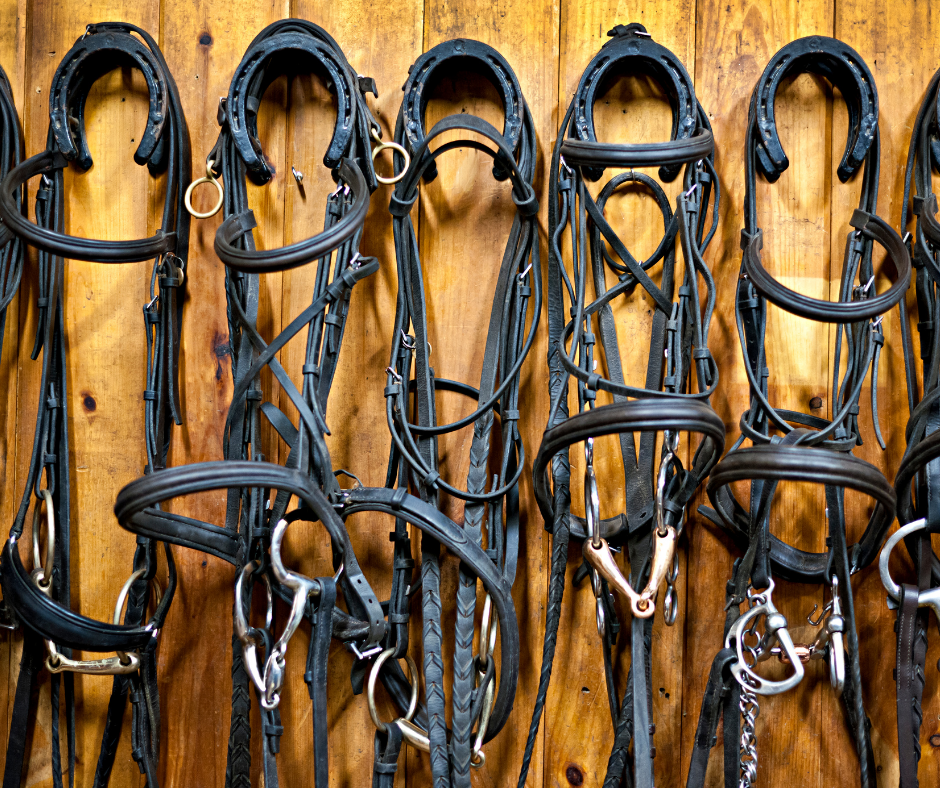 Now is a good time to start selecting the tack you'll use for your horse in the show ring. Make any necessary repairs to your saddle and bridle at this time so you can avoid unwelcome surprises on show day. Give it a good clean and condition and check for any loose stitching.  Make sure that everything is in good repair and you'll feel more confident on show day knowing that your tack is in tip top shape. 
One Day Before the Show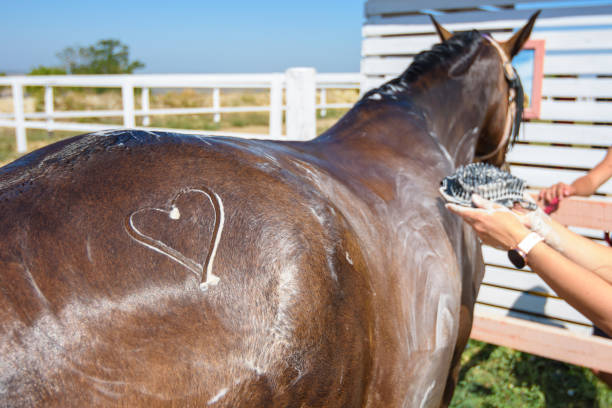 One day before the show, press your show shirt and give the rest of your outfit a final once-over. You may also want to bring a spare shirt in the event of any spills or other mishaps. Pack a kit filled with spare accessories, brushes for cleaning your hat and boots and any products you'll need for show day.
Now is also the time to bathe and groom your horse for the day of the show. Shampoo and condition his mane and tail and carefully clean the rest of the coat. Once your horse is dry, use a light sheet to keep him clean overnight, and be sure to use a tail bag to keep the tail clean. This is also a good time to tidy up their mane or clip their face, if you decide to do so.
Finally, clean and polish the tack you'll use in the show ring. Use a high-quality leather cleaner & conditioner, be sure to polish the silver details so they shine in the ring. Pack the tack away in tack bags and load them into the truck or trailer to save time on show day.
The Day of the Show
Wake up early to make sure you have plenty of time to load the trailer - it's always better to be early than late on show day. Fill the hay nets with fresh hay, and pack your horse's food and water securely to keep him well fed and hydrated. Next, load the trailer with your tack and other supplies, making sure to keep things organized and easy to access once you arrive.
Don't forget to pack nutritious snacks, water and any other essentials you may need to feel prepared and keep your energy up. Carefully load your show clothes (in their garment bags) into your truck or trailer, and keep your grooming kit where it's easy to find. You may also want to bring along some camp chairs and comfortable clothes to change into once you're done competing - it will be a long day, so you want to enjoy it.
Wishing you a safe and sensational ride! 
---